What Luxury Vehicle is the Safest?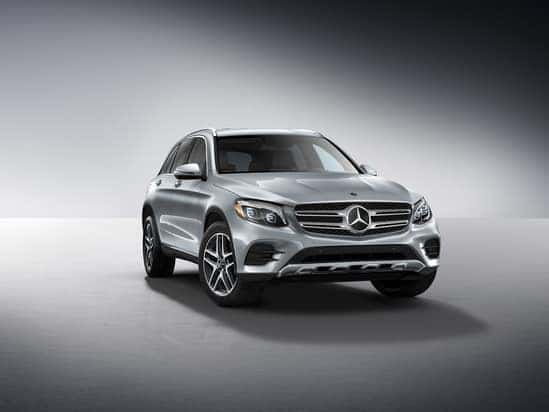 Mercedes-Benz Puts Safety First!
It doesn't matter if you're from Fall River or Warwick, RI, you want a vehicle that will keep you safe. When it comes to luxury vehicles, you also want to be safe because you don't want to damage your vehicle. You've worked hard to earn this vehicle, it's important to keep it protected.
That is why the Mercedes-Benz brand offers numerous standard and available safety features. These features are engineered to monitor the road around you and keep you alert to potential danger. Some of these features can even automatically adjust settings to help you avoid or hinder the damage from a collision. Check out a few of the safety features offered below.
Mercedes-Benz C-Class Safety Features
This vehicle offers a few unique safety packages. These range from safety features that will keep you safe on the road and in tight New Bedford parking lots.
Parking Assist Package:
PARKTRONIC with Active Parking Assist: This evaluates parking spaces as you drive by to assist steering and braking into them. It can even help you out of these parking spaces. It utilizes ultrasonic sensors in the front and rear of the vehicle and alerts you when you are close to another vehicle.
Surround View System: This feature uses cameras to display a 360-degree view of your vehicle. This allows you to avoid obstacles when parking.
Premium Driver Assistance Package:
Blind Spot Assist: Have you ever been nervous about changing lanes? This feature can monitor your blind spot and alert you when someone is hiding there so you can change lanes with confidence.
BAS® PLUS with Cross-Traffic Assist and Brake Assist PLUS: This feature alerts you when folks are approaching the rear of your vehicle, this can be especially useful when you are backing out of a parking space and can't see if folks are approaching.
PRESAFE® Brake with Pedestrian Recognition: This feature monitors the road in front of you and can activate the brakes when it senses a person or vehicle in your path.
Active Lane Keeping Assist: By monitoring your road position, this feature alerts you when you begin to sway from your lane and can even touch the brake to help guide you back to your proper lane position.
Speed Limit Assist: Have you ever been driving in the Providence area and wondered what the speed limit was? This will display it on your instrument cluster or the available heads-up display so you can stay informed while you drive.
And MORE!
These features and more are available on the Mercedes-Benz C-Class. Although, these same features and more are also available on other select Mercedes-Benz models. You can compare the C-Class to the E-Class to learn which features they have in common with us. Check out what's available on the Mercedes-Benz GLC below!
Mercedes-Benz GLC Safety Features
This vehicle is a mid-size Mercedes-Benz SUV. It allows for ample cargo space and passenger volume. It even has a whole host of safety features to keep you and your passengers safe. Check them out below and let us know which one is your favorite!
Standard and Available Safety Features
Surround View System
Blind Spot Assist
PARKTRONIC with Active Parking Assist
PRESAFE®
Collision Prevention Assist Plus
Rearview Camera
Speed Limit Assist
Active Lane Keeping Assist
DISTRONIC PLUS® with Steering Assist
KEYLESS GO®
And MORE!