Mercedes-Benz AMG®: Changing the Way Drivers from New England Travel
The Smith Motor Company team isn't just your source for the region's best selection of new Mercedes-Benz vehicles. We're also here to keep you abreast of all the latest developments in the Mercedes-Benz brand. What sets Mercedes-Benz AMG® apart from the competition? Headquartered in Affalterbach, Germany, the Mercedes-AMG® group is the high-performance division of Mercedes-Benz. Each year, they painstakingly design and engineer the most aggressive, performance-tuned vehicles in the world. It's a fleet that our team takes tremendous pride in —which is why we can't wait for you to take one for a test drive.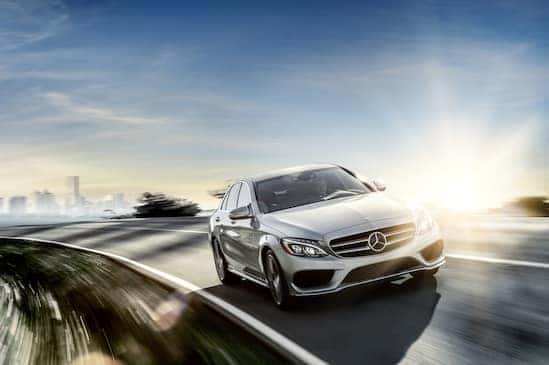 Mercedes-Benz AMG® Coupes: Ready to take your love of performance to the next level? Thanks to turbocharged engines and a slew of state-of-the-art performance technology, experiencing racetrack-borne thrills has been easier than when you get behind the wheel of an AMG® Coupe.
Mercedes-Benz AMG® Sedans: Dynamic engine mounts that adapt to driving conditions and style are just one of the ways the AMG® sedan class sets itself apart from its followers —by offering drivers precision they can truly feel. It's a combination of speed and luxury that no other automotive brand can match.
Come learn why professionals from Haverhill, driving connoisseurs from Newburyport, and executives from Methuen are relishing in the Mercedes-Benz brand's continued tradition of automotive performance excellence and transforming the way you drive.