Should I Buy or Lease?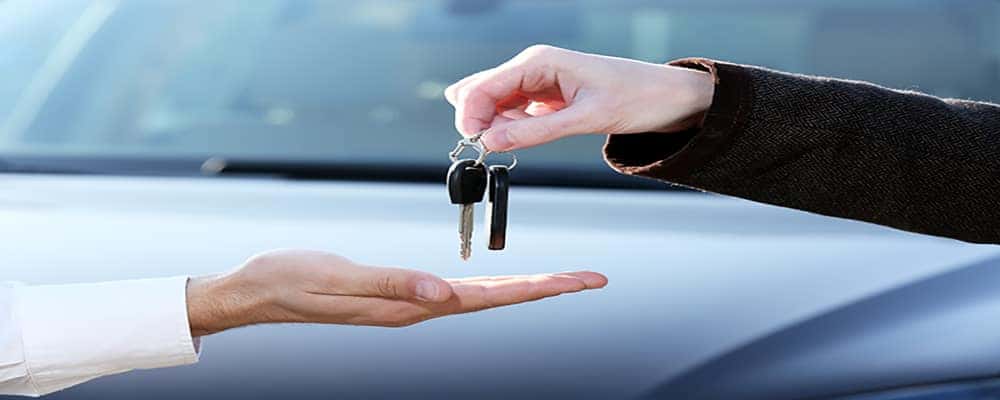 Buying vs. leasing is a common decision Andover, MA drivers must make during the car shopping process. There are many factors to consider before making your final decision, so it is important that you weigh all the pros and cons. Below, Smith Motor Sales of Haverhill helps you explore the benefits of each option so you can decide which one is right for you based on your financial situation and personal needs.
Benefits of Buying
No Mileage Restrictions: If you have long commutes outside of Lawrence, MA, or you frequently drive long distances, buying may be your best option. Leasing a vehicle means you must follow mileage limit rules. Buying removes you from these restrictions.
Ability to Sell: Buying gives you the freedom to do what you want with the vehicle. You can modify or sell at your leisure without the restriction of a lease agreement.
Customization: Personalization is a major benefit for car owners. This means you can make as many cosmetic or mechanical alterations as you wish.
Financing Options: There are generally more financial options available across a wide spectrum of income levels when shoppers are willing to buy. Dealerships and banks make the financing process easier for those with less than perfect credit, and there is an opportunity to renegotiate interest rates and monthly payments in the future.
Less Expensive: Lower monthly lease payments may sound appealing, but buying is the cheaper option in the long run. While you may be putting more money up front, the overall cost will lower as you pay off your car loan over time.
Benefits of Leasing
Lower Payments: If you can't afford to put down a large down payment or monthly payment, leasing is a great option. Both costs will be lower than if you were to purchase a vehicle.
Great Coverage: Warranty coverage and maintenance makes leasing an attractive option if you remain within your mileage limits. Removing the stress of maintenance and repairs can be a major upside for drivers who are looking for a convenient car experience.
Easy Trade-Ins: Lease agreements at your local Haverhill dealership make the process of dropping off and picking up your new vehicle simple and painless. This means you can avoid the headache of maintaining and selling your vehicle before you get a new one.
Little to No Sales Tax: Depending on the state, leasing a vehicle can significantly lower the amount you pay in sales tax. This means you may only have to pay tax on the down and monthly payments
Newer Options: Everytime you lease a new vehicle you can rest assured knowing you will be able to receive a newer model. For those who like a little luxury during their North Andover, MA commute, leasing gives you the opportunity to take advantage of all the new technology and high-end features for a good price.
High Approval Rate: Getting approved for a lease is often easier for those with poor credit while getting a loan approval to purchase a vehicle can be a more lengthy and uncertain process.
Discover Leasing and Financing Options at Smith Motor Sales of Haverhill
Both leasing and buying a vehicle are both good options and depend solely on your personal needs and financial situation. Find out more about Mercedes-Benz leasing and financing deals, and contact Smith Motor Sales of Haverhill near North Andover, MA to find the right vehicle for your budget.
More from Smith Motor Sales of Haverhill
Spacious and powerful, the Mercedes-Benz GLC dimensions and features make it a versatile entry into the luxury SUV category. Explore Mercedes-Benz GLC dimensions, as well as features like programmable side mirrors and power folding rear seats, that make your vehicle adapt to your needs. Then, when you're ready, check out our GLC inventory at Smith Motor Sales of Haverhill!…

Mercedes-Benz vehicles are more high-tech than ever, and the 2019 Mercedes-Benz C-Class is no exception. This elegant and accessible luxury sedan offers advanced features for entertaining drives and effortless control of the roads in Andover, MA and North Andover, MA. Explore C-Class technology at Smith Motor Sales of Haverhill! Learn More View Inventory Mercedes-Benz C-Class Convenience & Connectivity 12.3-inch digital instrument cluster: This digital…

The Mercedes-Benz is a luxury brand leader that continues to forge technological innovations. Their latest addition, the Mercedes-Benzmbrace®, is at the forefront of these innovations, giving Andover, MA drivers a more safe and convenient driving experience in the palm of their hands. Below we take a closer look at the unique features offered by the Mercedes-Benzmbrace®…